WAPDA Employees Cooperative Housing Society
WAPDA Society is a residential housing society listed with Circle Registrar Co-operative ICT Islamabad under registration # 157 vide Letter No. 1978-81 /CR/B. Land buying and additional development of WAPDA Employees Cooperative Housing Society started in February 1992. The day-to-day operations of the Society are managed and controlled by the Management Committee chosen by the AGM by all members of the Society. The Elected MC further creates sub-committees for the distribution of workload. The sub-committees consist of elected executive members and outdoor professionals permitted by the Society's authorities.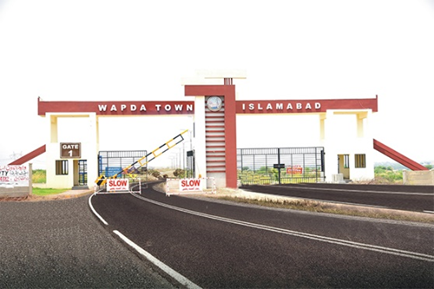 Owners & Developers
The owners are willing to deliver investors and residents with an adequate residence venture. Moreover, the developers are recognized for scheming projects with the help of a group of specialists and professionals. The master plan of this residential project is designed to fulfill the needs of the investors and residents, especially the workers of the WAPDA. It is a sound real estate investment.
NOC Status of WAPDA Town
The no-objection certification is also a powerful element that all investors look for before completing any real estate investment. Moreover, the housing society is a developing legal project by the Capital Development Authority (CDA). Also, the designers are concerned about investors' and locals' faith and belief. The housing society is legal with the Circle Registrar Co-operative ICT Islamabad under registration # 157 vide Letter No. 1978-81 /CR/B dated 05-09-1983. All the records are public for all the inhabitants to clarify suspicions. The name of CDA is more than enough to comprehend that the residential project is a practical and reliable real estate investment.
Payment Plan for WAPDA Town
The payment plan is also an admiringly reasonable investment opportunity for Blue World City Islamabad. Moreover, the payment plan is positively inexpensive with the installment program. After the New Islamabad International Airport launch, the price range spiked. Nevertheless, it has also increased the worth of this housing society. Secondly, the price range starts from PKR 1,500,000/- to PKR 10,000,000/-.
LOCATION
WAPDA Town Islamabad is located about 35 K.M. from Zero Point Islamabad towards North West. It is about 10 K.M. from New Islamabad International Airport and about 1 K.M. from CPEC Interchange. Society is directly connected to the M1 motorway through AWT-Paswal Interchange. The Society's land falls in CDA purposed Sector C-18/19.
Mumtaz City, 15 minutes away
Faisal Hills, 15 minutes away
Top City-1, 17 Minutes away
Multi Garden B-17, 15 minutes away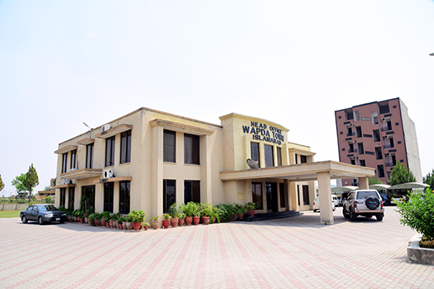 Main Objectives of WAPDA
The chief objective of the WAPDA department is to uphold a continuous water and electricity source for our nation so people can live securely and relish a smooth life. For this purpose, WAPDA is divided into two noteworthy domains:
WAPDA
Pakistan Electricity Power Company.
These two fields are accountable for the management and proper supply of water and Electricity.
Major Duties of WAPDA
The responsibilities of WAPDA are to examine and plan all working ages as organizations for the following fields
Generation, transmission, and distribution of power.
Irrigation, water supply, and drainage
Prevention of waterlogging
Flood management
Inland direction finding.
Water Wing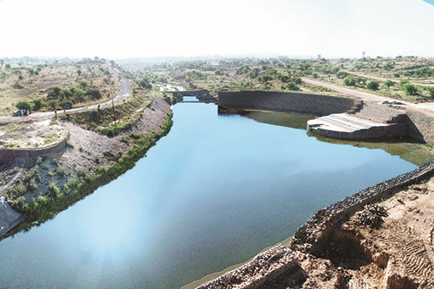 The water wing of WAPDA is in control of designing, planning, and executing water development projects. Dams are also under the control of WAPDA.
Projects of WAPDA
Following are the major projects of WAPDA Water Wings;
Indus Basin Project
Mangla Dam
Tarbella Dam
These projects are all developed and controlled by WAPDA Water Wings. Water Wing is also managing IBP meaningful work of Mangla watershed management project, Chashma Barrage, and C.J. canal link. Besides, WAPDA Town has started building on unimportant and average projects Dams in the four provinces. Following are the projects of WAPDA that are important in four provinces.
Balochistan:
Winder Dam
Naulong Dam
Hingol Dam
Garuk Dam
Pelar Dam
Sindh:
Khyber Pakhtun khwa
Khuram Tangi
Tank Zam Dam
Daraban Zam Dam
Punjab:
Ghabir Dam
Papin Dam
Daraban Zam Dam
WAPDA TOWN ISLAMABAD FEATURES
Here is a list of the elements of WAPDA Town Islamabad that make this Society a novel and solid scheme. Holding every one of the necessities and solace under control, WAPDA Town Islamabad offers:
Business Plazas
Business squares and little business plots are accessible in Society. Almost 4 Commercial Plazas have been built in the WAPDA town of Islamabad. The improvement work here has been initiated, and the development work has begun.
A Grand Mosque
A Grand Mosque is a piece of WAPDA Town, so the occupants of this town can rapidly satisfy their strict commitments. It is arranged as the central issue of Society.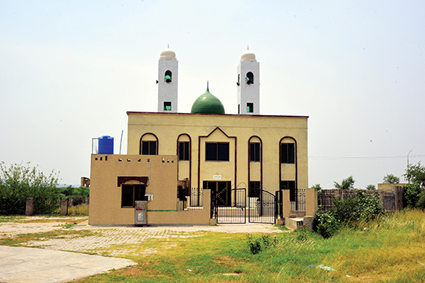 Medical Clinics
The most recent Hospitals in WAPDA Town Islamabad take care of crisis cases and routine patients.
Parks
The Parks are basic in every one of the blocks in WAPDA Town Islamabad. 100 Kanal region is committed to building parks to give the kids a new and fun climate to play and share their time.
Streets
Covered streets are provided in the Society to make traveling around beneficial and practical. The occupants can quickly move, starting with one spot and then onto the next with practically no obstacles or stresses.
All Basic Facilities Available
Completely no-frills sewerage, water framework, phone lines, T.V. link, streetlamps, and web network are ensured in the society.
Security
WAPDA Town has Great doors for entry and exit with 24-hour dynamic safety officers who are consistently on the job. Surveillance cameras are introduced in various critical areas in WAPDA town, Islamabad, to conquer any defencelessness and to keep away from things that can destroy the comfort of its residents.
Food Courts
There are cutting-edge Food courts in various regions to facilitate the residents.
Shopping Malls
Different shopping centers are planned in the project that addresses all the utility and retail needs of individuals living in the Society.
Schools and Universities
Government Girls Primary High School is situated in Block A of WAPDA Town Islamabad to give quality training to its students at a short distance from their homes.
Library
WAPDA town contains a library with a wide-ranging collection of books on different titles like administration, sciences, P.C., finance, designing, Islamic, certifiable, and others. Kids can likewise appreciate poring over books as per their taste.
Why Invest in WAPDA town Islamabad?
There are a few advantages and honors of putting resources into this private property. Besides, the housing society is a fair development project by a Capital Development Authority. The knowledge of legal stuff and the financial partners is very important before making any investment. Besides, the installment plan is exceptionally reasonable. Another domineering element is that the area is near Islamabad International Airport, which has likewise expanded the value of this housing plan.
Conclusion
WAPDA has been playing a vital role in building up the economy of Pakistan. It is simplified with all the amenities which any affluent housing culture should have to sustain a contented living for its resident. It has the best schools and colleges built for boys and girls so that the students can get a high education from the best teachers and professors. Society covers parks located in blocks from A to E. Parks have jogging trails, numerous game spots, workout areas, walking areas, and swings for children. You can also visit beauty salons and gyms in different blocks for males and females. A variety of plot sizes are accessible at the most reasonable prices for the viability of investment in the project. Buy your plot in WAPDA Town and live a secure future.