Taj Residencia -A Project by Sardar Group of Companies (SGC)
After the magnificent success of Centaurus Mall now Sardar Group of Companies is introducing A luxurious living residence. Taj Residency is an eccentric project that promises uniqueness to each of its residents. It is a Project with the royalness of Centaurus Mall but at your own home at a reasonable price.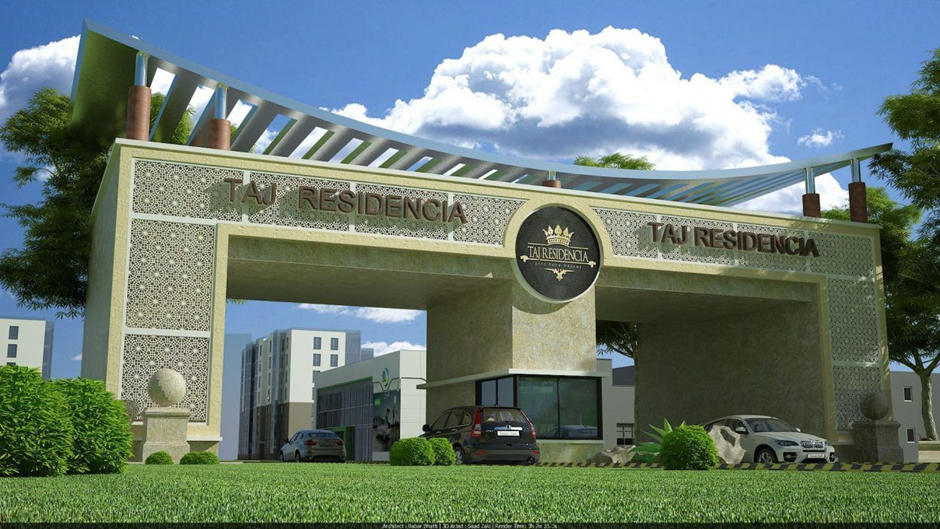 Location Map of Taj Residencia
Taj Residencia is an ideal choice if you want to get away from the disorder and busyness of a city but at a close distance. It is found in CDA Sector I-14 in Islamabad. Taj Residency is part of the Rawalpindi Development Authority (RDA), but that is just a short stretch from Islamabad. The vital entry point for this project is the I-14/I-15 link route. Taj Residencia currently can only be accessed through Islamabad's sector I-14 link route. However, Rawalpindi's Ring Road will soon be an entry point to the Islamabad Motorway. It takes just a few minutes to reach Centaurus Mall, 10 minutes to get to Islamabad Airport, and 5 minutes to get to the Quaid-e-Azam International Hospital. This coverage particularly increases Taj Residencia's value.
Land Marks Nearby Taj Residencia Islamabad
When an investor or builder is looking for land to spend on, there are several aspects to ponder on. The site is one of the most important elements. The location is critical when purchasing a house, whether for personal or investment motives. This is because the neighborhood gives residents a feeling of safety. Also, keeping day-to-day essentials close at hand is important for stress-free living. Double-check that the location is easily public from the city's main attractions before signing a contract. Taj Residencia MIVIDA City Islamabad is located in a star position close to Islamabad. Taj Residencia is another amazing project that will deliver the best possible results and will be your next extravagant residential housing in Islamabad.
Developers of Taj Residencia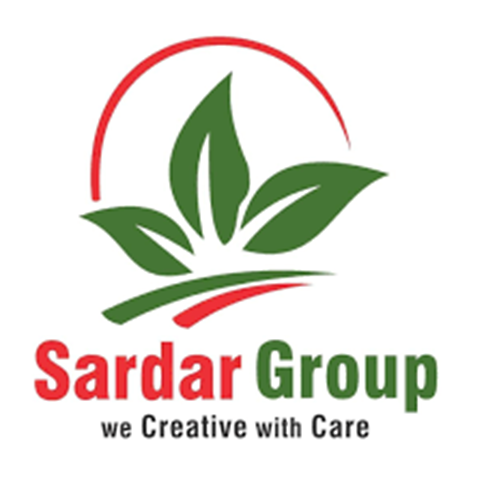 Sardar Group of Companies is developing the Taj Residencia project. This real estate development firm developed and constructed Pakistan's extravagant residential market. The Team delivered the world's standard in Pakistan in 2013, more promising than at any earlier time in the country's past. This occurred during the design, building, and delivery of "The Centaurus," their state-of-the-art super enterprise. Also, the Sardar Group of Companies is famous in Pakistan for providing and operating luxury living, forming the most amicable communal settings and a style of life to match. In addition, the Sardar Group of Companies oversees all projects from start to finish with world-class benchmarks.
Salient Features of Taj Residencia
Gated Community
Taj Residencia allows you to experience the convenience, safety, and facilities of a world-class gated community.
Security & Surveillance
The Housing Society is equipped with State-of-the-art surveillance strategies and CCTV cameras. Also, they have well-trained and well-equipped safety personnel for patrolling and crisis response.
Power Backup
One of the most amazing features of Taj Residencia is that there is zero load-shedding and no power outrages in this society. Here they have 24-hour backup generators installed to guarantee a sufficient power supply.
Underground Cabling
Taj Residencia is built as per modern civic standards. All electrical cabling is subterranean to guarantee more suitable maintenance and optimum supply.
Fiber Optic
The society has continuous Triple-play services guaranteed via underground fiber optic cable at every doorstep.
Waste Collection System
Taj Residencia has paid particular thinking to creating a proper mechanism of solid waste collection to be put in place. It is essential for disturbance-free and suitable disposal of waste for residents.
Mosques, Commercial Areas & Parks
The master plan of Taj Residencia includes a grand mosque, commercial area, and park for every block. This has been done to facilitate our residents efficiently.
Elementary Schools
An elementary school has been provided for every two residential blocks. A school nearby will ensure comfort and peace of mind for parents.
Hospital
In Taj Residencia, you will receive 24/7 quality healthcare through highly qualified medical professionals and state-of-the-art medical equipment and facilities.
Sports Complex
Sports facilities available at Taj Residencia will inspire you and provide you with the most excellent sports entertainment.
Theme Park
At Taj Residencia, you can relax and appreciate quality time with family and friends at the theme park created to complement your aesthetics.
Centaurus Mall-II
After the Centaurus Mall, Centaurus Mall-II will be added prodigy of architectural wisdom that houses world-class retail and entertainment avenues.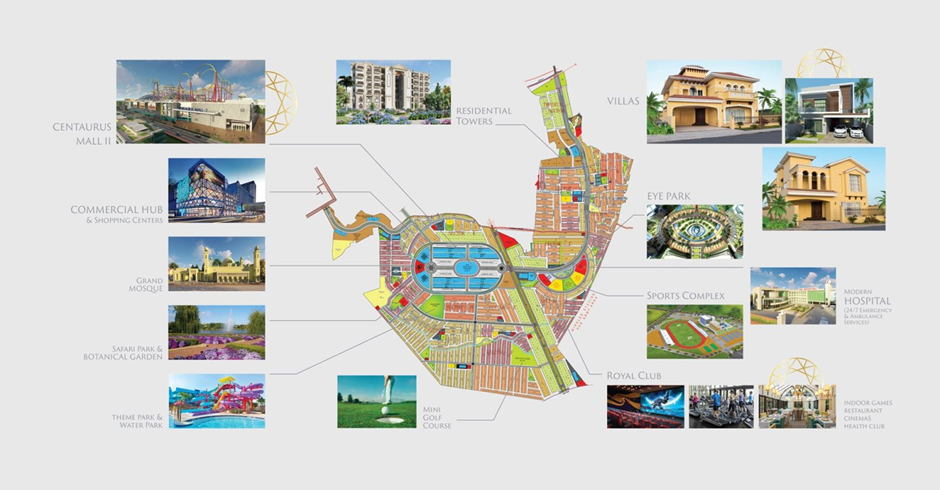 Why invest in Taj Residencia?
Taj Residencia is a densely populated area. They promise their residents a good ideal of living, hospitality, and safe conditions. In addition, the society is found between CDA sectors I-14 and I-15 and the Link Road, allowing Islamabad to be easily accessed. The built-up areas compete, and most of the units are rented already. The Resident's Requests for plots have started for immediate ownership following the down payment. It means they will be able to begin working on their houses rapidly.
Features of investing in Taj Residencia
Luxurious Residence
Great homes and everything you've ever wanted. The dream villa's classic modern layout and plots will enhance the way of life.
Down Payment Possession
After three years, Taj Residencia has offered plots for possession. As a result, construction can be started as soon as possible and relocated to the house.
Organized Map
Taj residencia offers you to turn to anything important to you. You will keep your lifestyle healthy and aid in hospitals, parks, educational institutions, businesses, grocery stores, pharmacies, and other places.
Continuous Supply of Services
All necessary services, such as water, power, gas, and other resources, are delivered by Taj Residencia. Therefore, Residents would enjoy the privacy of living in a remote location with all of life's conveniences.
Expansion Predictions
The project began in Phase 1, but the state has now moved on to Phase 2, for which property was once set aside. As a result, residents will have additional chances of finding the plots they need.
Hospital and Airport
Here you will find that all vital facilities required in an emergency, such as a hospital or an airport terminal for departures and arrivals, are within 5 and 10 minutes of the housing scheme.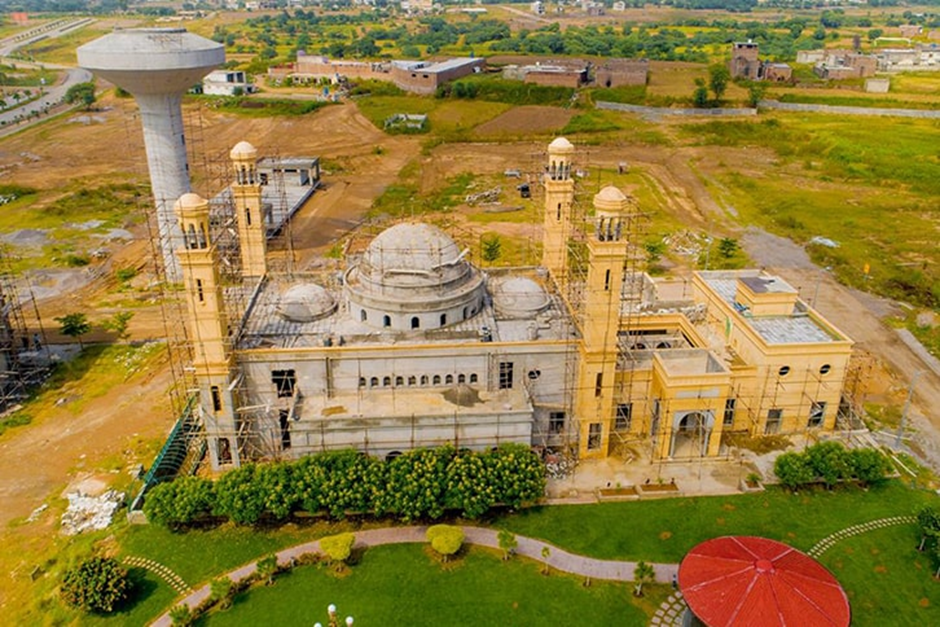 Development in Taj Residencia
Taj Residencia Development is at the level that they have finished A, B, C, and D in four blocks, of the development process. In disparity, further blocks are still being constructed. If that wasn't satisfactory, you can also take charge of these plots and start building your home with only a 50% down payment. Taj Residencia is Pak Gulf Construction (Pvt.) Ltd.'s first housing development, and as a reply, there has been a lot of word about the effort. So far, this initiative has not been underwhelmed. Taj Residencia has acquired a NOC from the Rawalpindi Development Authority (RDA), which has jurisdiction over the development. The effort has been successful, and one of the development's captivating rewards is that four of the eleven units have been constructed. Even though the enterprise has yet to be formally established. The Taj Residencia is coming along at a prompt pace. Taj Residencia Islamabad's owners take care of 10,000 Kanal of RDA-approved property. They may also buy additional property for an extended period.
On-Site Taj Residencia Development Updates
Bulk Earth Works
Bulk Earth Works, including cutting, filling, and land leveling, is ongoing, and most of the work has been completed.
Road Works
Construction of the Grand Avenue Road, main boulevards, connecting roads, and streets is underway rapidly in all sectors.
Utility Services
Essential utility services provision, including water and power, is highly ordered. One can witness the on-ground work in this regard.
Storm Water Drainage / Sewerage System
Well-planned and effective water drainage and sewerage system are being executed. It is done to guarantee residents' facilitation and comfort.
Electrical Works / Lighting Poles
State-of-the-art modern street lights are being installed, which will not only brighten your way but also ensure energy efficiency.
Parks / Horticulture
Parks are being established in every sector of Taj Residencia, and work is in full swing in this regard as well.
Construction Of Mosque
The Grand Mosque construction is near fulfillment, while mosques in every sector are also planned and will take shape very soon.
Construction Of Commercial Plazas
The construction of commercial plazas in the main commercial junction and every sector has begun.
Construction Of Villas
On-ground construction work is visible in times of villas to recognize the dream of an affordable yet luxurious lifestyle.
Stone Masonry Works
Stone masonry work is also in complete blow, and appropriate care to feature is being given in this respect.
Landscaping
Taj Residencia's embellishment is given the uppermost importance to improve to the artistic value.
Quality Checks
Every component of development at Taj Residencia is being launched with the greatest care, and professional skills are used to guarantee excellence.