Mumtaz City- The New Face of Islamabad
Adding to the glamour of Islamabad is the new location of Mumtaz City. Mumtaz City is a unique housing project in Islamabad. This Housing Society is planned to provide residents with peace of mind by providing an ideal place full of expansive untouched magnificence. Those who are looking to invest should definitely invest in the modern housing project of Mumtaz City.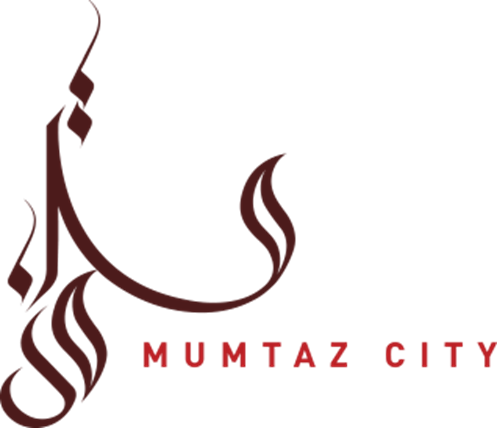 Details of Developers of Mumtaz City
Mumtaz City is developed by Mumtaz Construction Company (Private) Limited and Chenab Builders. The builders of Mumtaz City have years of working experience in the field of Real-Estate. They create a world-class infrastructure by using a team of trained experts. Mumtaz Construction Company (Private) Limited is famous for producing world-class property structures in diverse cities of Pakistan, offering a characteristic experience. For decades the company is known in Pakistan for its construction business. MCC was built in 1982 to provide development and construction services to clients and help them to make their dreams a reality. MCC is registered by the Pakistan Engineering Council as a no-limit Company. It is the only company that has received the International Quality Award of Gold Category in the field of Construction at a respected ceremony held in New York USA. MCC has been registered with various associations throughout Pakistan and is an honourable member of the Islamabad Chamber of Commerce.

Owners of Mumtaz City
Aqil Jamal Butt (Managing Partner)
Fawad Javaid Syed (Manager of Operations)
Raheel Arshed (Group CFO)
Asim Mumtaz Butt (Partner)
NOC Status of Mumtaz City
Mumtaz City Islamabad was approved on 09-10-2018 by Rawalpindi Development Authority (RDA). The approval of a housing society is one of the most important topics that draw investors to that community.
Locale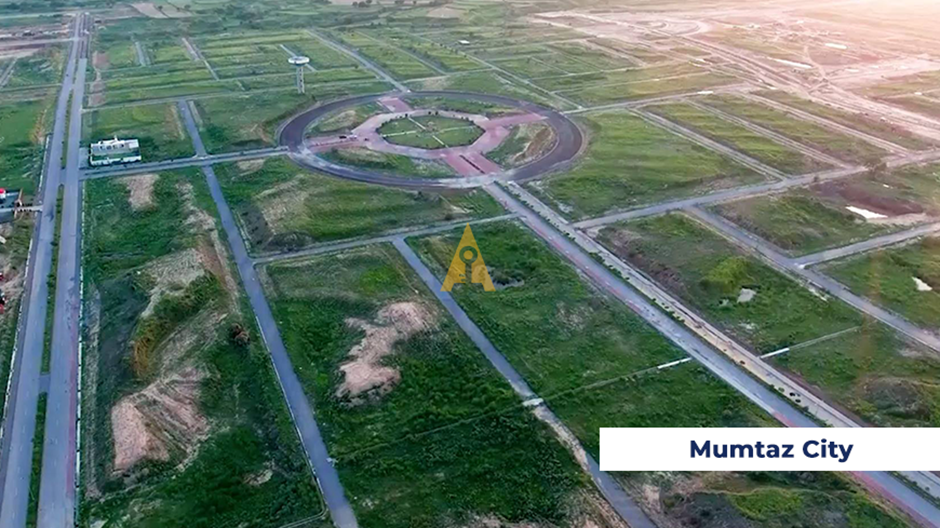 Mumtaz City is situated at Islamabad Motorway Interchange. It is directly linked to distant areas through Islamabad-Peshawar Motorway M1 and Islamabad-Lahore Motorway M2.
Further, the distances from other locations are the following.
4 km from the New Islamabad Airport
38 Km from Zero point, Islamabad
34 Km from Rawalpindi city
21 Km from Fatah Jang city
4 km from CPEC Root
Nearby Housing Schemes: Capital Smart city, University Town, Top city, and ICHS Town Islamabad
Nearby Landmarks & Locations
Following are the nearby landmarks & places in Mumtaz City Islamabad:
Islamabad
Rawalpindi
Pind Nasrala
Dhok Waracha
Dhok Dhumman
Dhok Hameeda
Top City-1 Islamabad
University Town Islamabad
Islamabad International Airport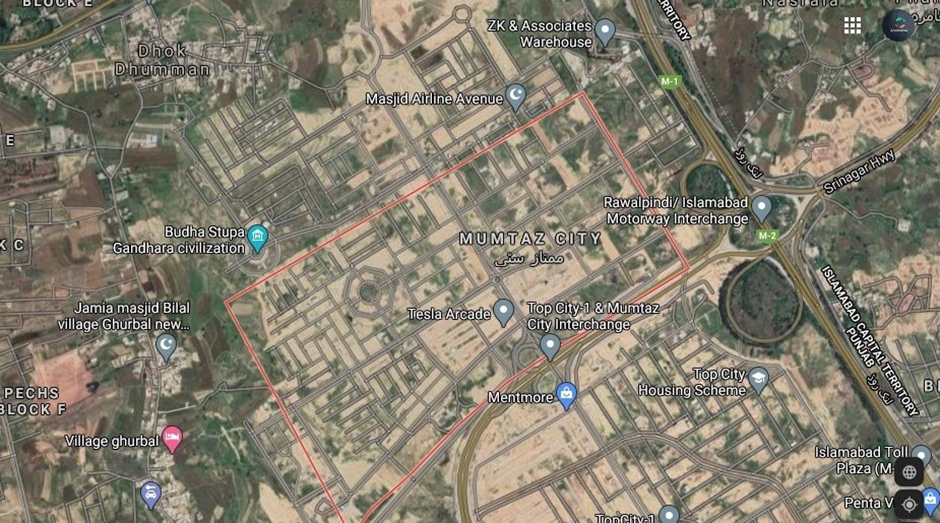 Conveniences
The key strength is its basic conveniences and features, including:
State-of-the-art planning
Broad roads and green belts
Contemporary sewerage system
Solar street lights
Subterranean electricity network
Parks, grounds and play areas
Commercial Centers
Mosque
5 Star Hotel
Community Centre
Cinema
High security due to gated community
Water, gas & electricity supply
Salient Features:
Mumtaz City Islamabad has some unique features that are:
Affordability
Attractive entry gate
Grand Mosque
Water Resources
Eco-community
Education Complex
Accessibility
Club House
Retail Area
24/7 security
Maintenance
Boundary Wall
Gated community
Quality Development
Water, Gas, Electricity
Underground electrification
Sewerage and waste disposal system
World-class infrastructure development
Sports complex with indoor and outdoor facilities
Medical Facilities offered by Hospitals, dispensaries, and clinics
Master Plan
Mumtaz City project has a total area of 3328 Kanals of land. The master plan of Mumtaz City was designed, developed, and molded by a handful of admiringly experienced experts. The team included town planners, architects, developers, administration, and other concerned commodities. The project consists of both residential and commercial plots. The residential area comprises over 3000 Kanals and is divided into different Plots.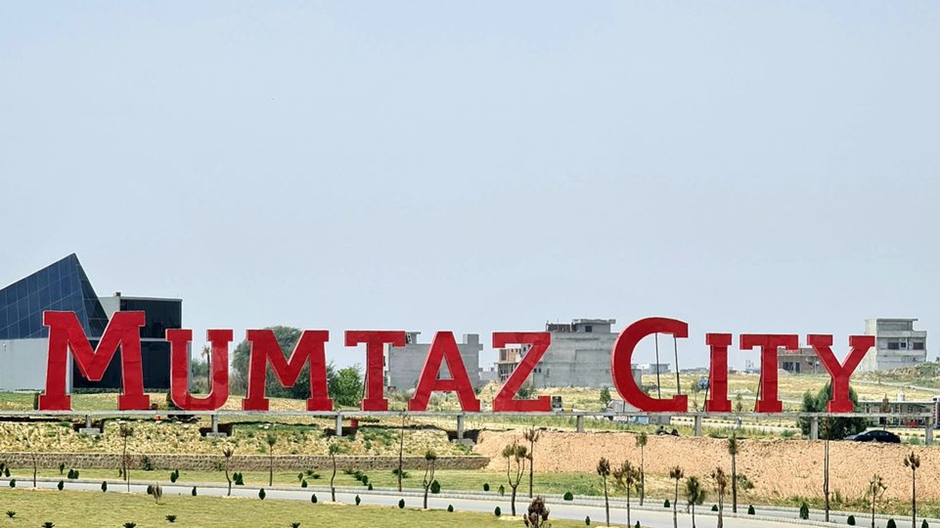 Residential Blocks of Mumtaz City:
Mumtaz city is divided into four Blocks. These are the following.
Block Indus
Block Executive
Block Chenab
Block Ravi
Executive Block
Residential plots (square feet) in Mumtaz City:
20 X 40
25 X 45
25 X 50
30 X 50
30 X 55
30 X 60
30 X 70
35 X 80
40 X 70
40 X 75
40 X 80
40 X 90
50 X 90
55 X 82
60 X 89
60 X 90
60 X 105
70 X 90
85 X 90
90 X 90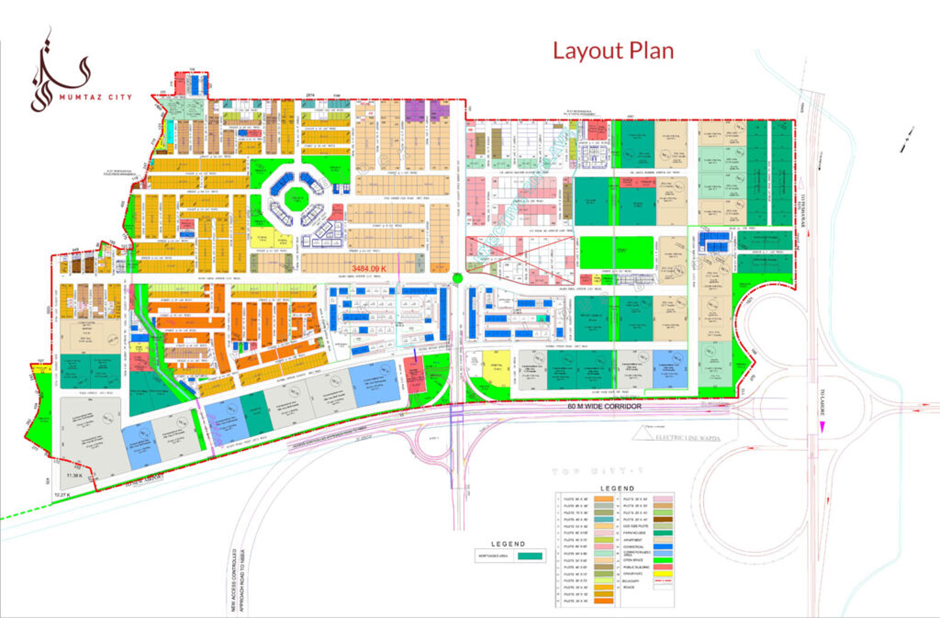 Booking Procedure for Mumtaz City Islamabad
Investors often inquire about the latest booking procedure from management to clear out any communication. The booking procedure is as easy as feasible. Follow the given steps to book your plot in Mumtaz City.
Fill out your booking application form with full attention.
Attach the CNIC Copies of the Applicant
Pay Down Payment via Check or Pay order in favor of "Mumtaz City Islamabad," but confirm the management process in case of new changes.
Cash Payments are also accepted after confirmation by the management.
Submit all the required documents, Payment, and Get the receipt.
Advantages of Real Estate Investment in Mumtaz City
Real estate is one of the most productive organizations, among others. It has superb venture bring expected back. In any case, the highlight to remember is that it might be productive when directed accurately. One can acquire a few advantages from an interest in the land business. A portion of the fundamental advantages are as per the following:
1. Monetary Security:
If an individual has some additional sum or somebody has some resource. He needs to keep the worth of that resource high, then, at that point, to be sure, genuine is the area that can keep the worth of speculation high and doesn't devalue.
2. Stable Income:
An individual can produce steady pay with interest on a Plot in Mumtaz City rapidly. One can purchase a property, foster it, purchase a created property, and lease it monthly or yearly. In addition, the lease expands consistently at some rate, so it wouldn't be inappropriate to say that it beats stable.
3. Sensible:
When speculation is finished, dislike some living thing you need to care for daily. The greatest you should do is visit your property in Mumtaz City each while to guarantee it doesn't fall into some unacceptable hands of encroachers.
4. Recurring, automated revenue:
Whenever somebody has put resources into a land property, then, at that point, you could create recurring, automated revenue like a lease. Financial partners are purchasing a created property or fostering an open land in Mumtaz City and afterward lease it out, guaranteeing a consistent source of age over time, uninterruptedly.
5. Non-depreciable Asset:
Buying land in Mumtaz City is a business that won't lose its worth once done properly. Land esteem generally builds consistently. Moreover, the worth might be increment complex if some huge government or personal project is started in its area.
Plots Price in Mumtaz City
In Mumtaz City, Islamabad, the prices of the different plots of land include the following:
Plot Sizes Plot Prices
5 Marla ———-31 Lacs – 36 Lacs
8 Marla ———–41 Lacs – 48 Lacs
10 Marla ———-53 Lacs – 61 Lacs
14 Marla———— 73 Lacs – 112 Lacs
1 Kanal ————-91 Lacs – 153 Lacs
Residential Property
Plot Type Price
25×50 sq. Ft.—————- PKR 3,200,000 – PKR 3,600,000
30×50 sq. Ft. —————-PKR 3,500,000 – PKR 4,200,000
30×60 sq. Ft.—————– PKR 4,000,000 – PKR 5,000,000
50×90 sq. Ft.—————— PKR 9,000,000 – PKR 15,000,000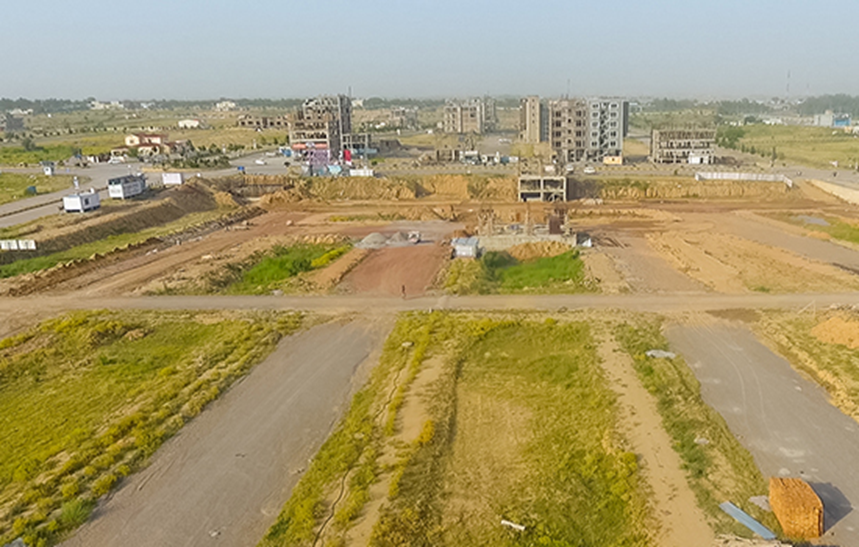 How might Mumtaz City benefit you?
Chenab Block, Indus Block, Ravi Block, and Executive Block make up Mumtaz City. So far, Chenab Block has been the main locale where possession has been surrendered. This block is scheduled to see estates show up at the Avalon Residencia. Pak Associates' Shiraz Manzoor claims that 800-square-foot estates, 1,250 square-foot manors, and 1,800 square-foot estates will be accessible as a component of the venture. Real estate advancement will probably start in the following couple of months. As land rates in Chenab Block increment, it will have critical worth as a venture area in the present market. In Ravi Block, a ton of improvement work is being finished. Business and modern properties will be accessible for procurement in less than four to five months. They will pass on one's lodging plots after a year or something like that. For transient financial backers, both business and private plots should be considered. The speed of advancement works in Indus, and Executive Block isn't extraordinary, making us imagine that any cash put into these blocks will be helpful in the more drawn-out run. It is anticipated that the Executive Block will flaunt 60-foot-wide streets, prompting it to outperform the Indus Block in parts of framework progression.
Conclusion
Mumtaz City Islamabad is an RDA-supported residence improvement that is being worked on in light of one objective: to give occupants elite well-off living. The vital qualities of this general public are its extravagant conveniences, reasonableness, and zone. Thus, plot maps unequivocally accept this unique opportunity to put resources into this general public. Go ahead and read about Blue World City, Park View City, Blue Town Sapphire Lahore, Nova City, and Capital Smart City to dive deeper into such private properties.