Bahria Town Phase 1 and 2 Islamabad Area Guide
Bahria Town Phase 1 and 2 are located in the vicinity of Islamabad. The city of Islamabad is the glorious capital of Pakistan. Society is embellished with profuse green sceneries, advanced luxuries, and a lifestyle embodying comfort. Most of the property in Bahria Town is owned by a top group of politicians, public servants, business industrialists, and senior journalists.
Developer of Bahria Town
Bahria Town Phase 1 and 2 is a star housing project produced by Malik Riaz. Malik Riaz is known as one of the biggest real estate developers in Asia. His projects offer the residents world-class amenities and high living values. Each Bahria Town's housing project features with heaven-like living experience. He started his job as a clerk in a Construction Company in Rawalpindi in the 1980s. He evolved into a contractor in 1995. Later he developed his real estate company and Bahria town Karachi, Lahore, and Islamabad. In 2016 Bahria town hired 60,000 employees. Those numbers were the most important number of employees in private companies in Pakistan.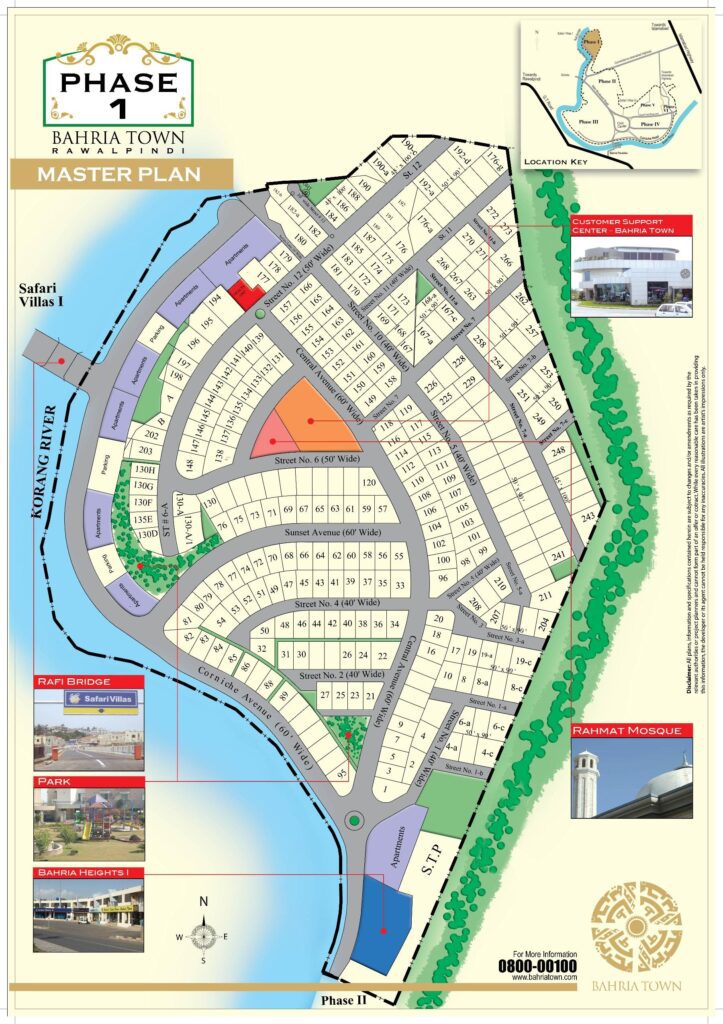 He offered us a way to live in a modern society in a time of no awareness. This is not the only project he introduced to many organizations all over Pakistan, and he is one of the most prominent land investors in the country. The Bahria town is an iconic name that revolutionized the look of housing societies in Pakistan. The Bahria group and its team have planned these societies with privileged facilities and top-of-the-line development work.
History of Bahria Housing Society
The Project of Bahria Housing Society was founded in the late 1990s. Since its inception, Bahria Residential society has become the symbol of luxury and an Advanced lifestyle. Bahria Town Phase 1 and 2 provide a living experience to people addressing from any socioeconomic segment of society. Starting from the middle class to the higher class almost everyone can take benefit from the diverse payment plans and prices.
Description of Bahria Housing Society
Bahria Housing Society has provided explicit investment opportunities to Overseas Investors in its Overseas Block. Overseas Block is known for its first-world living standards. Bahria Town gained so much attention and success from all over Pakistan owing to its uniformity in its development work. Developers had an intense emphasis on the landscapes and facilities of these societies.
Location of Bahria Town Phase 1 and 2
Bahria Town Islamabad is situated in Islamabad in a prime location near Rawalpindi. The housing project lies in the central area near Jinnah Avenue in zone IV of Islamabad. It is close to all the significant landmarks of the twin cities. Nearby Societies include promising housing societies like DHA, Park View City, and Bahria Enclave. Other projects of Bahria Town's developers in Islamabad are Bahria Enclave, Safari Villas, and the revolutionary-luxury Bahria Golf City.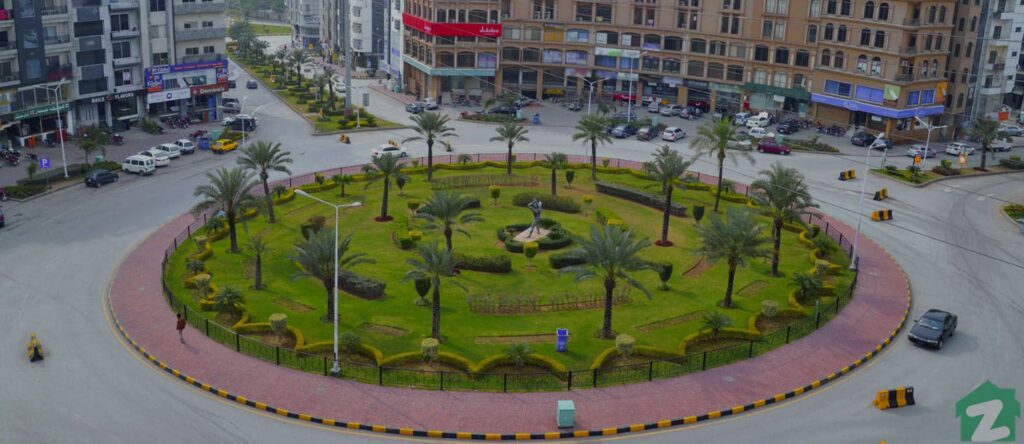 Facilities and amenities In Bahria Town
Bahria Town has enhanced the living experience of its residents with an underground system of incessant gas, electricity, and water supply. Everyone can enjoy nonstop high-speed internet anywhere in the Town. Bahria Town Transport Services has made private traveling within the community so easy for the residents. It is very easy to access traditional taxis, rickshaws, and cab-booking app services here. Bahria Expressway is 120 feet wide. It is the chief route of society. Bahria Expressway passes directly over Phases 1 and the Safari Villas. Bahria Town landscapes have an excess of commercial markets for taking care of its residents' daily and specific requirements effortlessly. These commercial markets offer many goods inside the residential community like groceries, clothing, electronics, crockery, stationery, and cosmetics.
Load Shedding free zone
Continuous Water supply
Wi-Fi Spots
Underground electricity
State-of-the-art infrastructure and development
Restaurants
Hospitals
School /Colleges
Shopping malls
Commercial Community
Sports Club
Car parking areas
Fun city/fun land for kids
Health clubs /gyms
Attractive parks and gardens
Jamiah Mosque
Underground gas supply
Concrete footpaths and green belts with 100 feet road
Walking tracks
Zoo and safari park
Gorgeous entrance gate
Patrol pumps and CNG stations
Top-of-the-line security system
Public transportation
Eco-friendly environment
Friendly neighborhood
Mosques Services
The housing society includes many mosques that are surrounded by vegetation and brag a peaceful environment.
Education Services
Bahria Town has the most reputable educational institutions like City School, Roots Millennium, and several branches of the Beaconhouse School System that make it easy for parents of school-going children.
Banking Services
The housing community is self-satisfactory concerning banks, which perform a vital role in daily dealings and easily running businesses. Residents of Bahria Town Islamabad can access any bank within a few minutes drive. The dedicated 132 KV grid station in Phase 4 enables Bahria Town's residents to take advantage of a nonstop power supply.
Medical Services
Bahria Town Provides comprehensive medical services to its residents for regular medical check-ups and emergencies. The housing society is home to numerous medical facilities armed with capable medical staff and advanced medical equipment.
Security Services
The security ideals offered by a housing community are one of the biggest apprehensions for potential residents. Bahria Town Islamabad has security systems installed on each entry and exit point. It has active security personnel frequently guarding the neighborhood.
Other Services
The residential society delivers its resident's easy admittance to many lifestyle facilities, like fitness centers, beauty salons, spas, sports complexes, lush green parks, restaurants, and bakeries.
Pricing trend of properties in Bahria Town Islamabad
It is essential to study price trends before investing in a business venture. The value of a Bahria Town Islamabad housing unit may vary depending on its size, area, location, and furniture quality. There are nine phases spanning a large area in Bahria Town Islamabad: 1-9. Many homes are available here, ranging in sizes of 5, 10, 1, and 2 kanals. There are five and 10-marla options available. A 5-marla home may cost anywhere from PKR 90 million to PKR 2 billion. In contrast, a 2-kanal dream house has a price ranging from PKR 7 million to PKR 12 million. A 1-kanal residential plot is also available for sale here, with a purchasing price starting from PKR 1.1 million and ranging as high as PKR 8 million. Aside from studio and 1- to 4-bedroom apartments, Bahria Town has availability of studio and 1- to 4-bedroom flats for sale in several of its apartment complexes. These semi-furnished and furnished apartments include bungalow-style interiors and exterior and a peaceful living environment.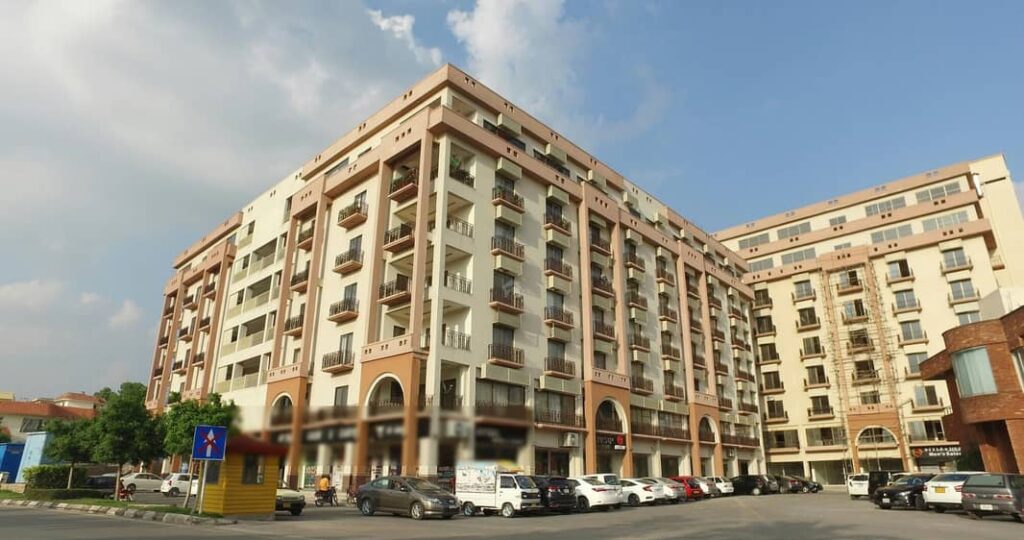 Why you Should Invest in Bahria Town Islamabad?
Bahria Town Islamabad is a fully-developed housing society that provides high ROI to investors. Investors seeking a secure and profitable investment will benefit from the numerous amenities offered by this society. From across the country, genuine buyers are attracted to this society's multiple housing units. Property in Bahria Town has tremendous growth potential in general, making it suitable for both genuine buyers and venture capitalists.